Emerging from the shadows of a 1960 earthquake, Agadir has transformed into Morocco's prime coastal jewel. Beyond its vibrant streets and dazzling marina, lies the heart of its allure: legendary long waves. Immerse yourself in an exotic surf culture that has been thriving in the last years. With 300 sun-drenched days and pristine waters, Agadir promises an unparalleled experience for those seeking the thrill of surfing in an ancient paradise.
Flight Tickets: We recommend skyscanner.com – kayak.com
Travel Insurance: We recommend our partners G1G.
Extra price for a single room 180 € . Ask for non-surfer package
7 nights Surf Retreat to Agadir
Full price per person 680 €
Pay 30% in advance to save your spot
Begin your day at our surf camp with a complete Moroccan breakfast experience. Don't miss out on the traditional tea, msemen (Moroccan pancakes), and a taste of amlou (Moroccan 'Nutella').
Afterward, get on our vans as we head out in search of waves. We'll explore different spots, analyzing and choosing the ideal one that matches the day's conditions. 
Taghazhout, abundant in high-quality waves, ensures we always find the right surf for each day.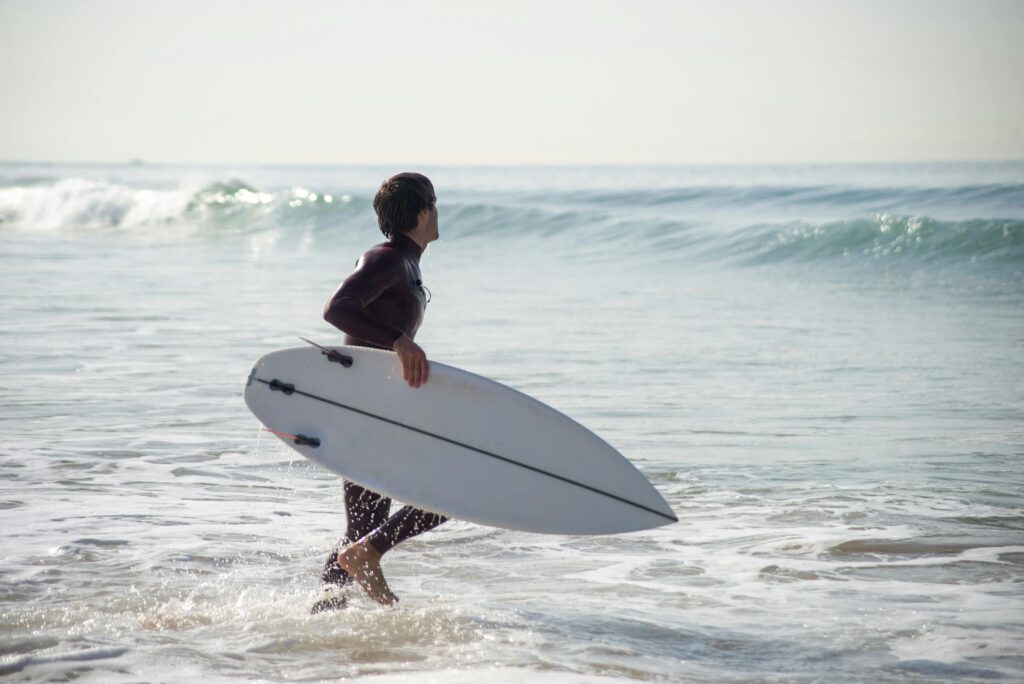 Put on your wetsuit and begin the first surf coaching session with our team of instructors. We will refuel with a lunch at the beach and get ready for our second surf session.
Head back to the surf camp for a refreshing rooftop yoga session, relaxing those tired muscles.
We will conclude the day with a delightful dinner of authentic Moroccan cuisine and a review of the surfing videos from the sessions.
Everything incredible, from the instructors who were in every detail (the best I had by far), the coordination, even the plans out of the water! Highly recommended! I will continue choosing them for my next surf trips!
The super nice people, the spectacular location, the fun activities and to learn to surf the best place to go; the monitors care about your well-being and improvement in surfing. I will repeat for sure!!
One of the best experiences of life. Nico and Augusto are two incredible people and they are always attentive to accompany the evolution of each of the students.
Excellent team of sea-loving surfers who combine teaching between love of sport and nature. Pura Vida to BlueRoad!
Nico gave us a private class and it was the BEST class I've ever had. He was very kind, friendly, professional, supportive and patient. I highly recommend the blueroad experience! ! Perfect plan surrounded by excellent people.